Hi all! It's Kari from Sun­shine in my Pocket! I am thrilled to be back at Mom Endeavors to share with you an accidental recipe! It's accidental because I planned on having rice with our dinner one night, but forgot to click the rice cooker on. So after dinner was over, I decided to go ahead and cook the rice and save in the refrigerator for another time. So, we made this fried rice with it and now it's a family favorite! In fact, I find myself cooking extra rice JUST so we can have leftovers to make into fried rice later.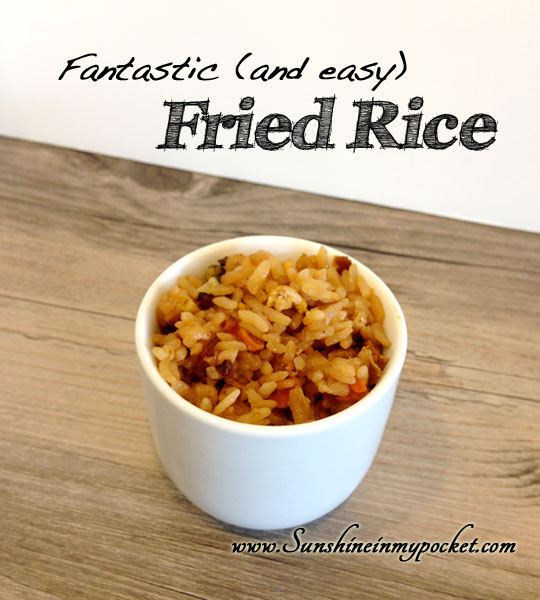 It is such an easy recipe (bonus)! Just start off by cooking up your veggies in a little olive oil in a non-stick pan.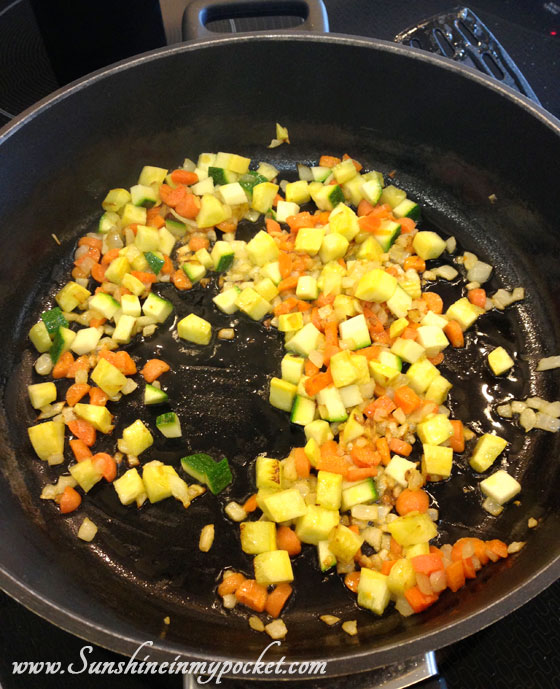 My favorite veggies to use are zucchini, yellow squash, carrots, and onion. (But you really can use whatever you like!) Here I used 1/2 of a zucchini, 1/2 a yellow squash, 8 mini carrots, and 1/2 an onion. Cut them all into small pieces, all about the same size so they cook up quickly.
Next, move those veggies over a bit and add 2 eggs.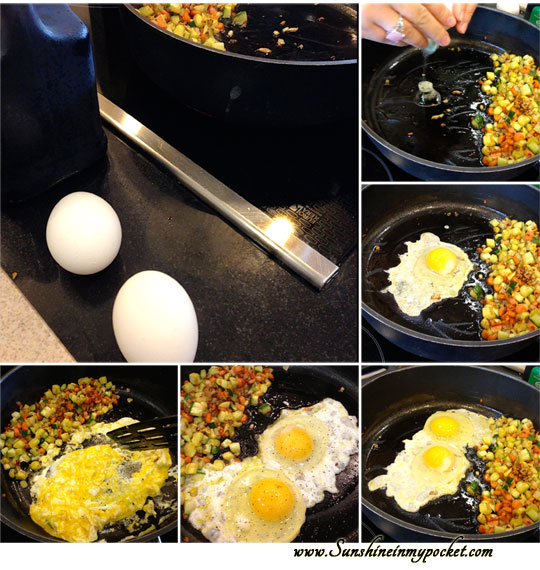 Be sure to season them with a little salt and pepper. Then scramble them up. Next, add the cold cooked rice. (Note: you want the rice to be cold…warm rice tends to get mushy and that consistency is just not good.)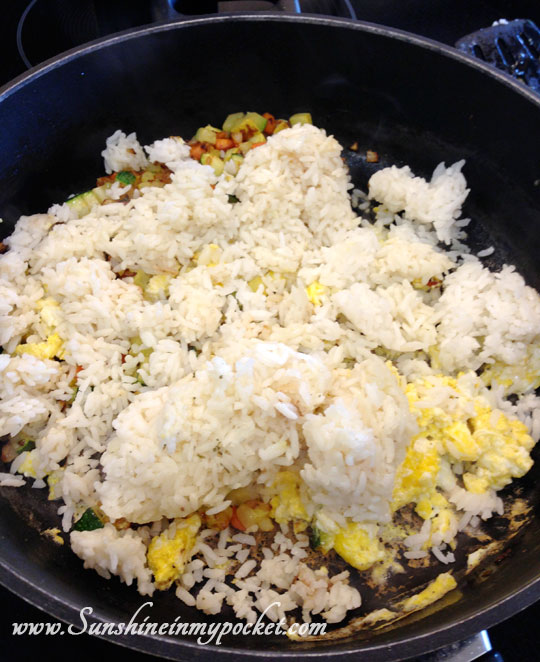 The best rice for this recipe is short grain (sticky rice). This is usually found in the Asian section of your grocery store, such as Calrose rice. But don't let the type of rice stop you from trying this recipe! Use whatever rice you have.
Drizzle in about 2 tablespoons of low-sodium soy sauce. Then mix it all together and let it cook without stirring for at least 3 minutes. Then stir and let it cook another 3 minutes. Do this until the rice is all warmed through.
The soy sauce turns the fried rice into that light brown color. Season with salt to taste, if necessary. Serve it up as a side dish with some gyoza (aka potstickers).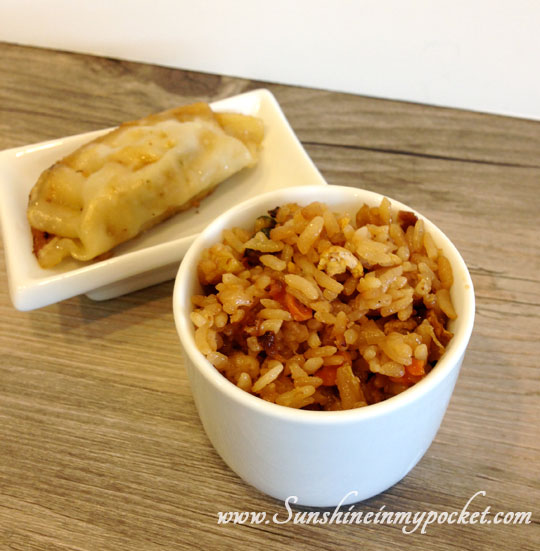 You can add in some beef, chicken or pork and make a meal of it, if you'd like. I've tried it with chicken and it's fantastic!
So, the next time you find yourself with extra rice, just refrigerate it and try this recipe out. I hope you enjoy it as much as we do!
Do YOU make homemade fried rice?
For more from Kari, head over to her blog, Sun­shine In My Pocket, or follow along with her on  Face­book, Twit­ter, and/or Pin­ter­est!