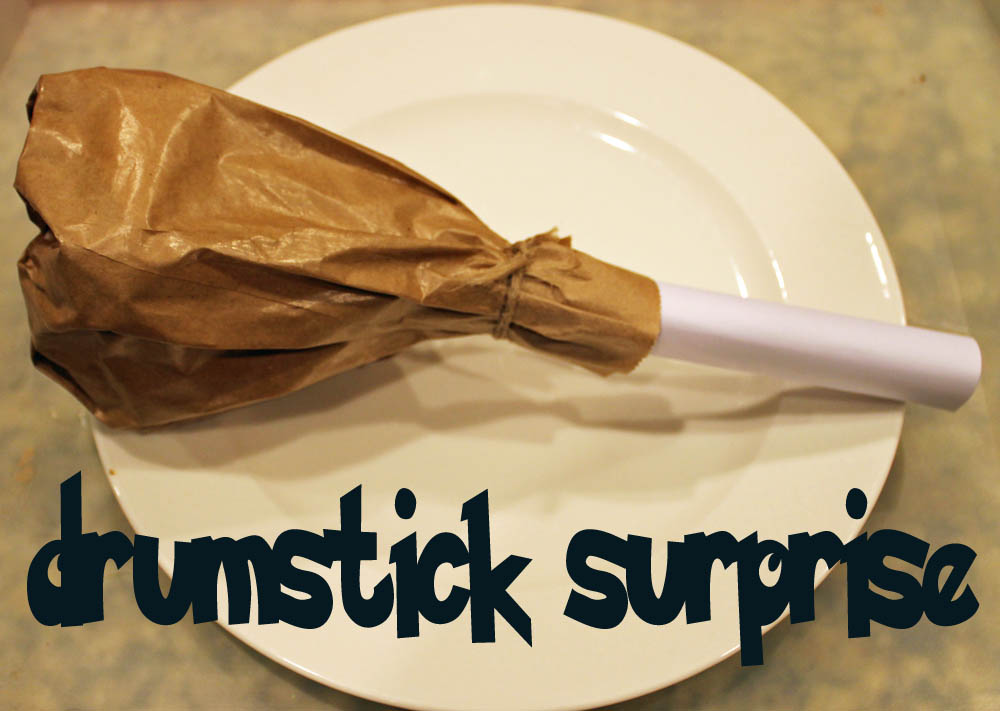 Hi! I'm Carolina from 30 Minute Crafts, and I'm sharing with you a fun way to spice up Thanksgiving for the little kids (and big kids) in your life! At Christmastime, we like to get "poppers" with prizes inside, and open them up at the dinner table. This is the do-it-yourself Thanksgiving equivalent.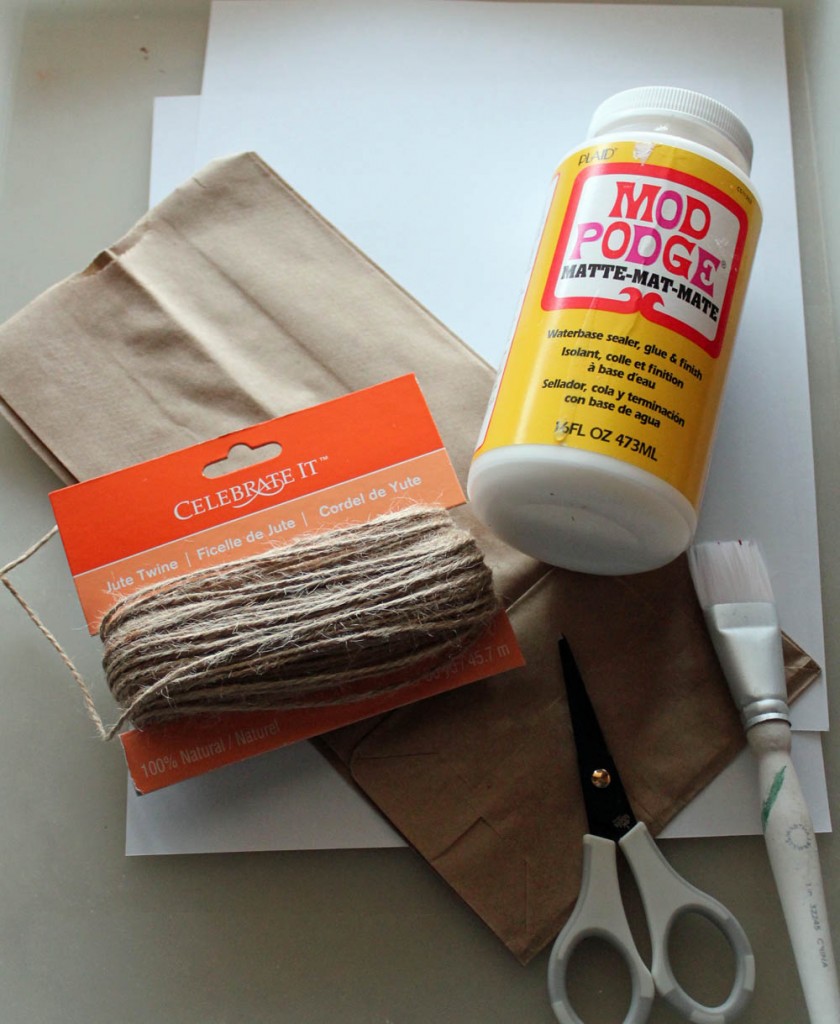 You just need a few supplies:
Brown paper bag
Plain white printer paper
Mod Podge (Matte or Gloss works well)
Twine or string
Tape
Small Toy or gift.
Start by cutting open your brown bag at the seams to make a large flat piece of brown paper. cut slits down the bottom of the bag, you can eyeball how far to cut in – stopping about 1/3 of the way up (there will be a fold there from the bag).
Roll your white paper into a tube and tape. If you like, you can print something on the paper before doing this – you can print the menu for the evening, a poem, short story, or a game. If you plan far enough ahead, you can secretly ask everyone what they are thankful for, write up the list of thankful phrazes, and have your guests guess who is thankful for what.
Crumple your toy or gift in a second piece of paper, and lay all your pieces out, with the fringe-pieces of the bag at the top, the crumpled paper and gift, and the paper tube. Cut your paper tube down to a shorter size if you like.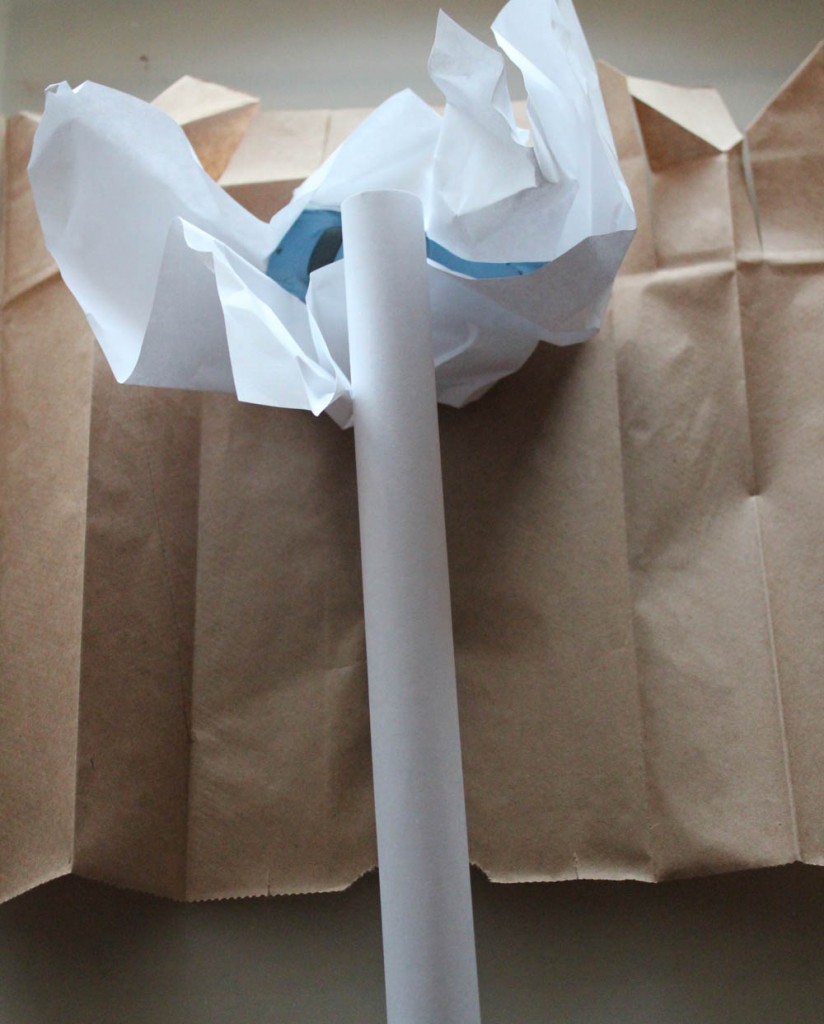 Wrap the brown bag around the paper tube, crinkle up and tie at the bottom. Then start folding over the flaps at the top, and Mod Podging them all down. Start with two flaps across from each other, and work your way around.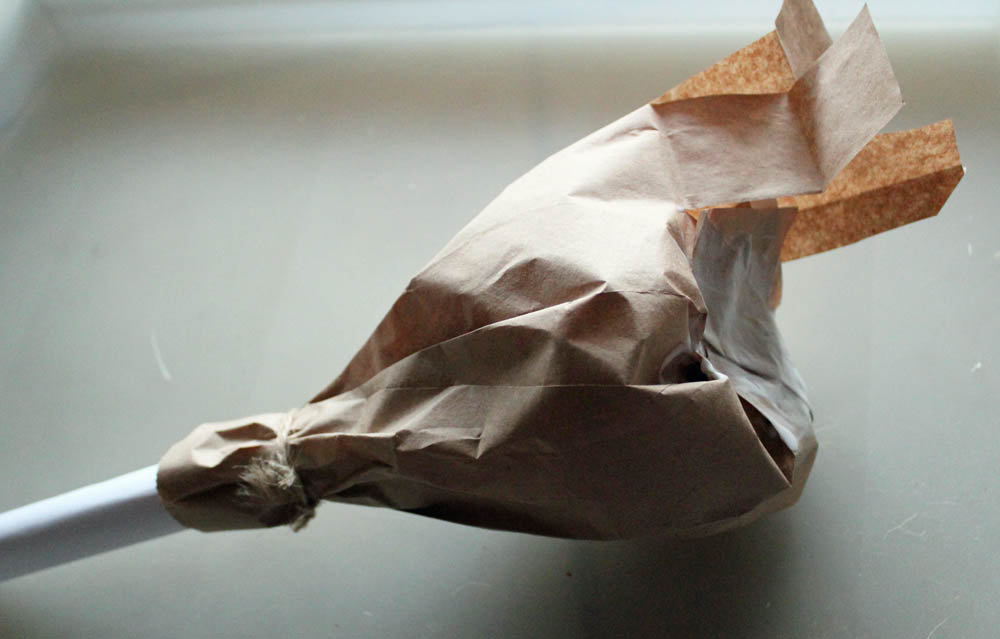 After you have all the flaps down, give your turkey leg that juicy "just baked" look by covering all your paper in Mod Podge.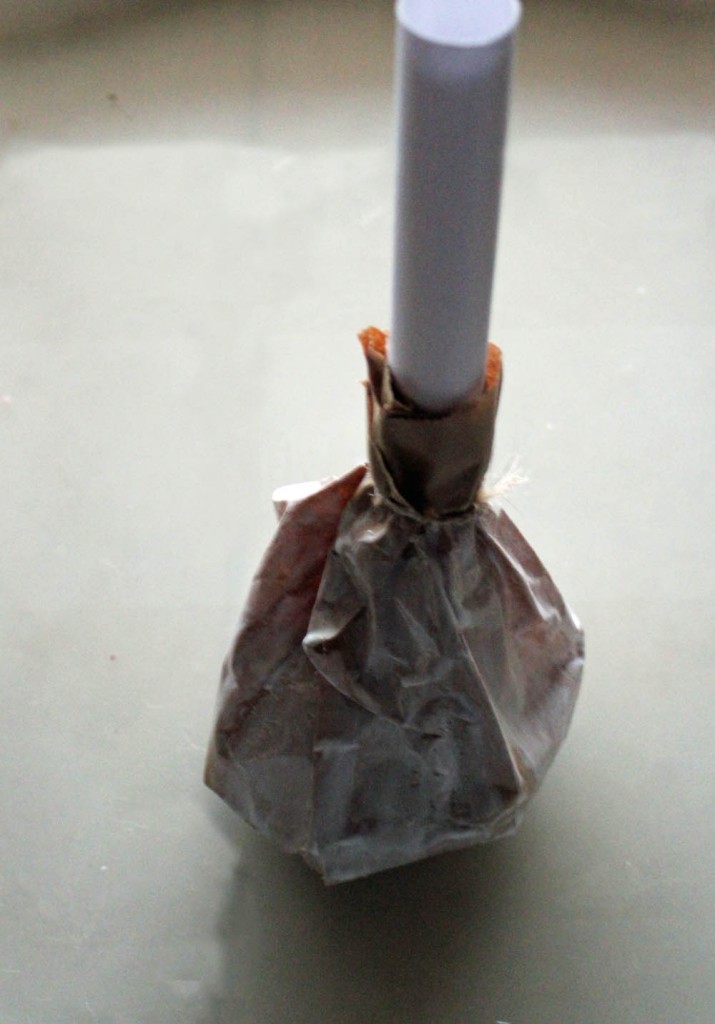 Move it around every 10 minutes or so to make sure it doesn't stick to the plastic tray you're working on. Once it is all dry, you're done! Make sure you make enough of these for all the kids (big and small) around your table this Thanksgiving! And be sure to visit me over at 30 Minute Crafts for more fun crafts you can finish in 30 minutes or less!