Hello! It's Andrea from
Wor­ley House blog
 and I'm excited to be back with you today sharing a festive holiday mani that I've been rockin' for the last couple of weeks! Even if you aren't a real glitter gal this is perfect for you because it's just a small amount.  It'll get you in the holiday spirit in no time! Let's get started!
First let's gather some supplies. You'll need some red nail polish (I used this L'OREAL red polish in #450), Sally Hansen top coat, and this Ornaments Nail color in gold that I found at Osco Drug.
You'll also need a nail file, cuticle pusher, and some cuticle cream. I like
this one
from Pink Bow Bath Boutique. I like to keep my nails pretty short, so I always trim them down and file them to make sure they are even and everything. Next, I use the cuticle cream and slather some on and let soak in. Then I use the cuticle pusher and push them back and remove and dead skin around my nails.
I painted them red first a couple coats and then did a top coat. I let them dry completely before adding on the gold glitter. I found this Ornaments polish at Osco Drug for just $2.99! I loved it because the glitter flecks were really large. But you can use any glitter polish you like.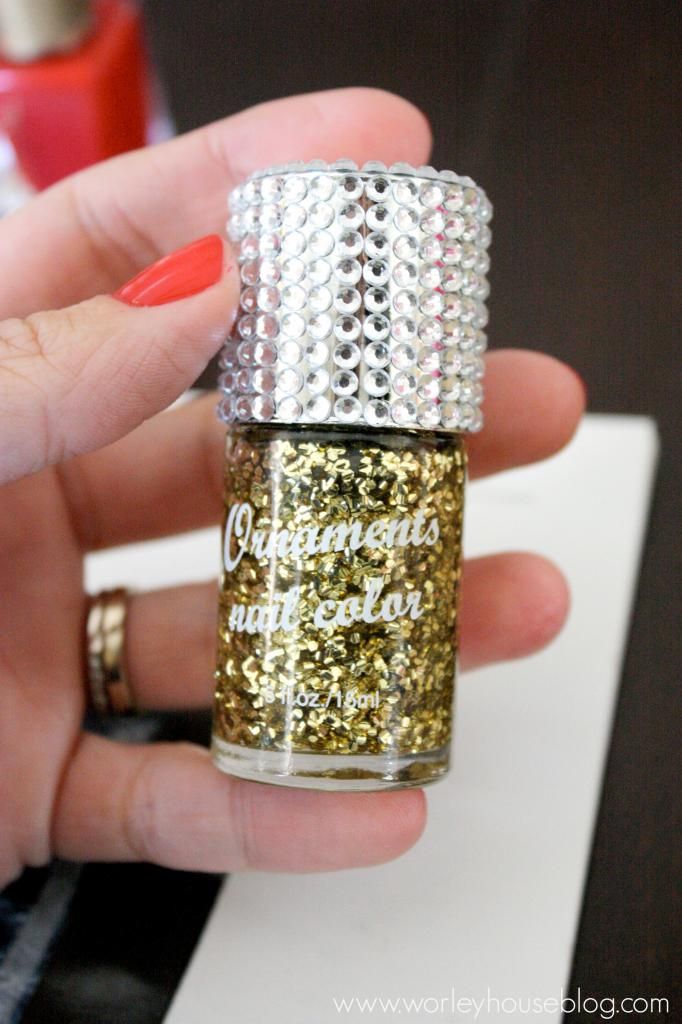 I placed the glitter on every other nail, and then did another top coat over it and let them dry. Love it! Now, you have a fancy, festive holiday mani perfect for Christmas!
Do you like festive manicures/pedicures for the holidays? 
Andrea Wor­ley is the author behind the Wor­ley House blog

. A lifestyle blog where she shares about her pas­sion for moth­er­hood, fam­ily, faith and cre­ativ­ity. She lives in Phoenix, Ari­zona with her hus­band Orion and two chil­dren Ava and Zane. Visit her blog 

here 

and con­nect with Andrea here: