Yum! This delicious orange french toast recipe from Kari (our newest contributor from Sunshine in my Pocket) sounds absolutely delicious!! Definitely check it out for something delicious to add to your breakfast recipes list!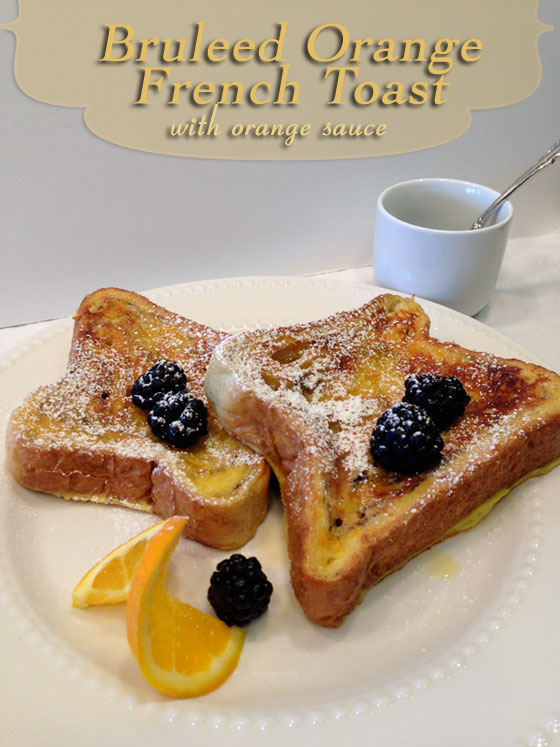 We've been making good use of our Arizona oranges from our very own orange trees, and since the season is almost over, I'm making the last of them really count! This is one of my favorite breakfast/brunch recipes. Actually, I made it for DINNER one night because when isn't it a good time for these little slices of goodness?
I shouldn't say little…I used TEXAS sized slices of bread that were already swirled with cinnamon. Wow. (I found this bread at Fry's/Krogers).
FOR THE ORANGE SAUCE:
Before you get started on the French Toast, put together the Orange Sauce: Take 2 cups of Orange Juice (freshly squeezed is best), 1 c. sugar, and 2 t. cornstarch and combine together in a sauce pan. Cook over medium heat until sugar is dissolved. Add 1/4 c. butter and stir until melted. This sauce will not get very thick, but it is oh so delicious when used on this french toast! Allow that to simmer on low heat while you are assembling the french toast.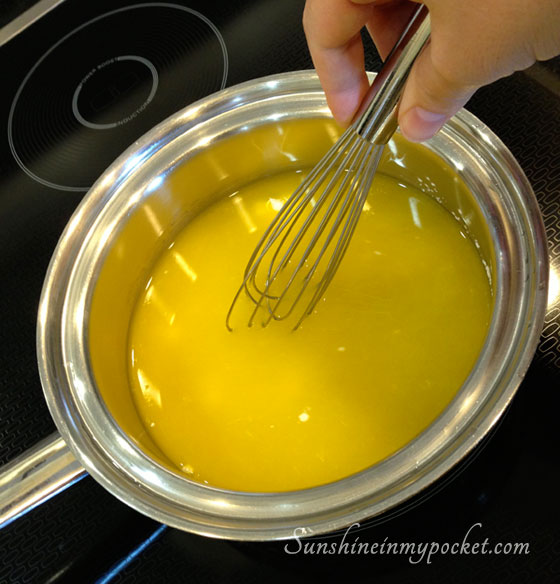 FOR THE FRENCH TOAST:
The ingredients are very simple.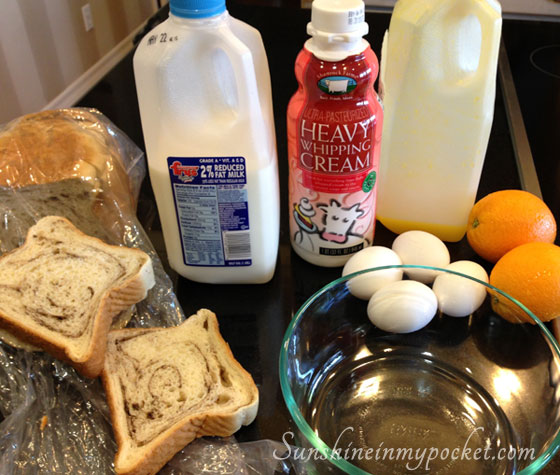 Texas Toast (I like the kind with cinnamon swirl), Milk OR cream, eggs, Orange Juice, Orange Zest, and a little sugar (not pictured).
First, mix about 4 T. sugar with the zest of 1 orange. Stir it all together. Set that aside for later. Preheat your griddle to about 350 degrees.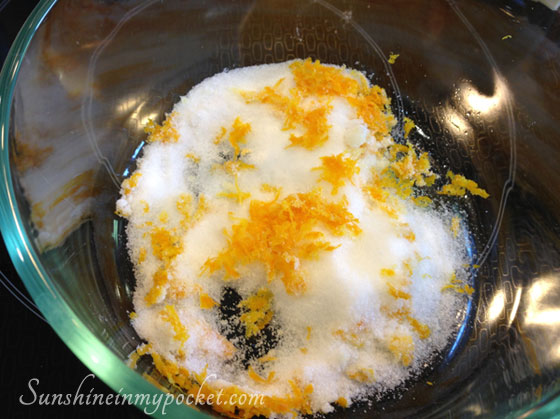 Next, mix up the eggs with 4 T. milk and 4 T. orange juice. I also added a little bit of cream (about a Tablespoon) and 1 t. vanilla. Then dip the bread into the egg mixture. Let it sit for a few seconds per side. You really want to get that bread nice and covered. Place them on your pre-heated griddle.
Let the first side cook for a couple minutes. When it is almost ready to flip over (it should be a golden brown), sprinkle about 1-2 teaspoons of the sugar/orange zest mixture on top. That orange zest is going to give it a citrus kick!
Then flip it over to cook the other side and caramelize that sugar! This will take longer than the first side.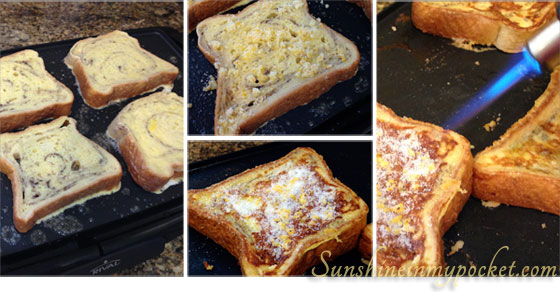 OPTIONAL: Here's where the true brulee comes into play. If you have a kitchen torch, add a little sugar mixture to the cooked side of the french toast and heat it with the kitchen torch. (Just like creme brulee!) This only takes a few SECONDS…so be careful not to burn it. It will caramelize and get a little crunchy, but the inside will still be nice and soft. Perfect!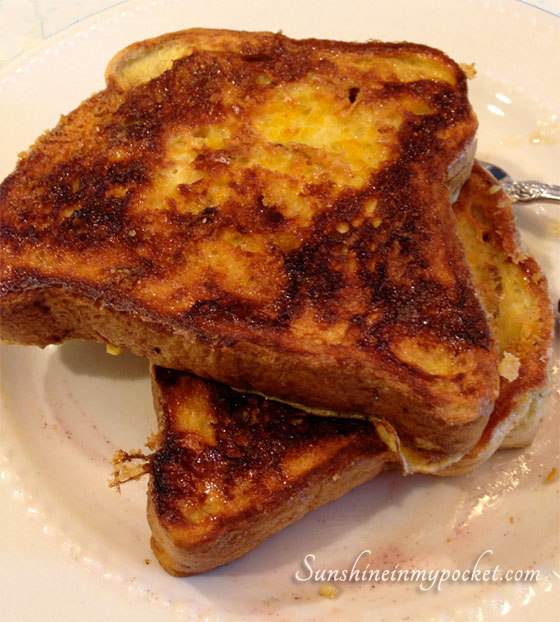 That extra crunch makes for an AMAZING french toast treat. Now, add some Orange Sauce and toppings (I like blackberries and powdered sugar, but blueberries or strawberries would be delicious, too).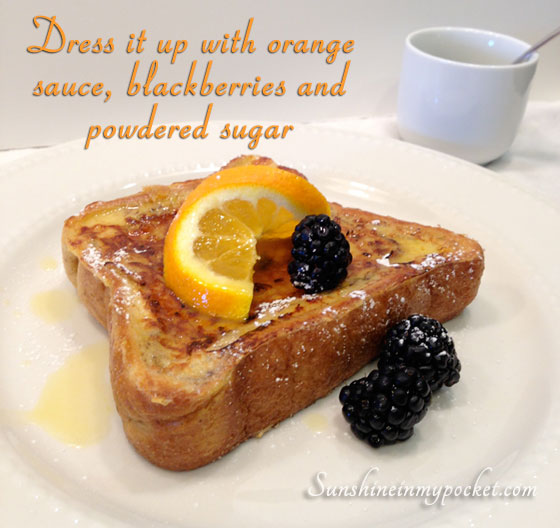 And there you have a delicious (and easy) Bruleed Orange French Toast! Try it and let me know if you are in love with this recipe just like I am.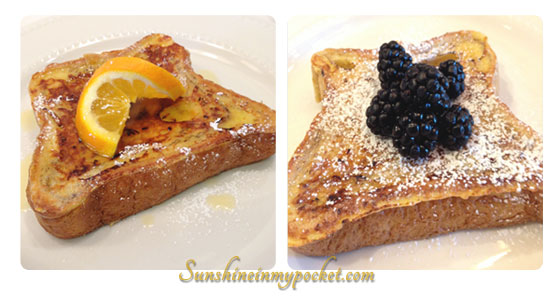 You might also want to try another favorite Orange recipe: Orange Blossom Cookies or Orange-Cranberry Muffins!
Until next time…Enjoy!
What are YOUR favorite breakfast recipes?