Have snow much fun reading & learning with these 10 Children's Books about snow!

With the "Polar Vortex" hitting a large portion of the country, complete with crazy snow and absolutely frigid temperatures, winter is definitely upon us. So, it seems like the perfect time to be talking about snow-related books. Whether you're stuck inside having a winter blast snow day….or you live in the desert like me (where books are one of the only way to "experience" snow right now), you'll find some great books about snow on this list
Ten Books About Snow
(This list is in no particular order and does contain affiliate links.)
Snow by Roy McKie and P.D. Eastman This beginner book is great for new readers. With simple text and high frequency words, young readers can feel successful as they enjoy a snow day with the main characters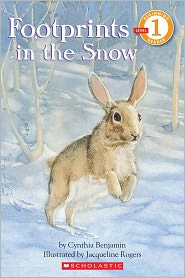 Footprints in the Snow (Hello Reader Series) by Cynthia Benjamin and Illustrated by Jacqueline Rogers This is another book for early readers to enjoy as they begin reading. Different animals make unique tracks in the snow as they find their way home before a storm.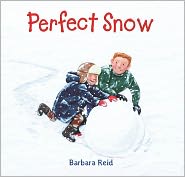 Perfect Snow by Barbara Reid Scott and Jim head off to school on a snowy day with great anticipation of perfect winter conditions for the world's greatest snowman and the world's greatest fort. But will there be enough snow for all of the school children to assemble their creations and play? Will Jim get his fort? Will Scott get his snowman?
Snow Day! by Lester L. Laminack and Illustrated by Adam Gustavson Excitement builds with weather reports calling for snow, snow, and more snow! Visions of snow forts, sledding, and hot chocolate replace the routine of school and anticipation builds until it's shattered the next morning by clear skies and students heading out to school. How will the morning unfold if this daydreaming teacher doesn't make it there on time?
Snow Day by Lynn Plourde and Illustrated by Hideko Takahashi Following a family from dawn until dusk through a snow day, readers can enjoy everything that snow days have to offer, from cold fun outside to cozy activities inside.
The First Snow by David Christiana Winter seeks advice from Aunt Artica when Mother Nature won't let him come and stay for awhile. She only wants warm weather. Will the first snow ever occur or will she be able to scare him away time and time again?
Hello, Snow! by Hope Vestergaard and Pictures by Nadine Bernard Westcott Preschoolers should love this rhyming book as they say hello and goodbye to all sorts of familiar things during a snow day spent at home.
Midnight Snowman by Caroline Feller Bauer and Illustrated by Catherine Stock In a rainy town where snowfall only occurs in daydreams, a young girl finds herself among neighbors and friends in the late night…building a snowman. Will they know what to do? Will they compromise ideas and opinions? What will come by midnight from people used to rain?
The Little Snowflake by Steve Metzger and Illustrated by Monica Wellington The Little Snowflake is so excited to drop to Earth and be used for a snowman. But, when he lands on a rock, he's left to watch children build a gorgeous snowman without including him. Will his dream come true, or will he be left to melt without ever joining the other snowflakes used in the creation?
Snow Music by Lynne Rae Perkins Those with a musical background may enjoy this book. The author takes the silence of snow and the activities of the day and combines them to create a song through the pages. Everything's got a note to sing.
What is your favorite thing about snow?