**Update- due to some trademarking issues, we just changed the name of the party to Home Organization. #homeorganization*** All links are updated, so make sure you're following there!
Even though it's already February, I'm still having those New Year's feelings of wanting to get things organized!  Some of my other blogging friends are feeling the same way! No matter what time of year, I think we've all got a spot or two (or many) that could use some better organization! So, we decided to have a little party to share ideas for more organized living. And, we want you all to join us! Since we can't all get together in person, we're going to try the next best thing…a virtual Pinterest Party! Should be fun, right?!
So, are you ready for the virtual Pinterest Party details?! Here's the scoop…
On Tuesday, February 12th from 8-9pm MST (7-8pm PST, 10-11pm EST), I'll be pinning live on Pinterest with a few of my creative blogging friends! Since the theme is all about getting organized and keeping the house in order, we'll be pinning with the tag #homeorganization. So, you'll leave the party with some great organizational ideas, PLUS, you have the chance to win a $50 gift card to the Container Store! Perfect for putting some of those organizing ideas to good use!
To participate, follow us on Pinterest and specifically the board, "Home Organization". That board will be empty until the party starts! In the meantime, you can start pinning to your own boards with the #homeorganization tag (we'll be searching for good things to repin). Then, once the party starts, follow the Organized Living board and just repin/comment on our pins during the party for to increase your chances of winning! Fun for all!

We'll be tracking entries (and randomly choosing a winner) through the Rafflecopter form below, so make sure you get entered there if you'd like a chance at the gift card!
a Rafflecopter giveaway
Here are all the fabulous bloggers that will be partying with us!
Go check them all & say hi! And, hopefully we'll "see" you on Pinterest on Tuesday night!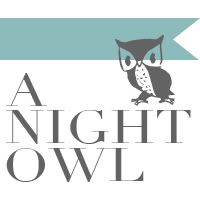 Pin It