**Update– due to some trade­mark­ing issues, we just changed the name of the party to Home Orga­ni­za­tion. #home­or­ga­ni­za­tion*** All links are updated, so make sure you're fol­low­ing there!
Even though it's already Feb­ru­ary, I'm still hav­ing those New Year's feel­ings of want­ing to get things orga­nized!  Some of my other blog­ging friends are feel­ing the same way! No mat­ter what time of year, I think we've all got a spot or two (or many) that could use some bet­ter orga­ni­za­tion! So, we decided to have a lit­tle party to share ideas for more orga­nized liv­ing. And, we want you all to join us! Since we can't all get together in per­son, we're going to try the next best thing…a vir­tual Pin­ter­est Party! Should be fun, right?!
So, are you ready for the vir­tual Pin­ter­est Party details?! Here's the scoop…
On Tues­day, Feb­ru­ary 12th from 8-9pm MST (7-8pm PST, 10-11pm EST), I'll be pin­ning live on Pin­ter­est with a few of my cre­ative blog­ging friends! Since the theme is all about get­ting orga­nized and keep­ing the house in order, we'll be pin­ning with the tag #home­or­ga­ni­za­tion. So, you'll leave the party with some great orga­ni­za­tional ideas, PLUS, you have the chance to win a $50 gift card to the Con­tainer Store! Per­fect for putting some of those orga­niz­ing ideas to good use!
To par­tic­i­pate, fol­low us on Pin­ter­est and specif­i­cally the board, "Home Orga­ni­za­tion". That board will be empty until the party starts! In the mean­time, you can start pin­ning to your own boards with the #home­or­ga­ni­za­tion tag (we'll be search­ing for good things to repin). Then, once the party starts, fol­low the Orga­nized Liv­ing board and just repin/comment on our pins dur­ing the party for to increase your chances of win­ning! Fun for all!

We'll be track­ing entries (and ran­domly choos­ing a win­ner) through the Raf­fle­copter form below, so make sure you get entered there if you'd like a chance at the gift card!
a Raf­fle­copter give­away
Here are all the fab­u­lous blog­gers that will be par­ty­ing with us!
Go check them all & say hi! And, hope­fully we'll "see" you on Pin­ter­est on Tues­day night!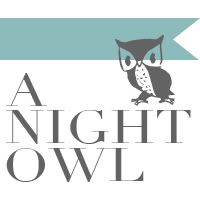 Pin It