I'm thrilled to kick off this year's Cor­nu­copia of Cre­ativ­ity series!! Over the next cou­ple of weeks, you can stop by the blog every day to find great Thanksgiving/fall themed ideas! Today we're start­ing with a fun wreath from the fab­u­lous Kim of A Night Owl Blog!
*************
Hi Mom Endeav­ors read­ers! I'm Kim­berly from A Night Owl, a blog about the evening antics of a work­ing mom. I'm wife to my best friend and mother to two adorable boys. In my "spare time" you can usu­ally find me on Insta­gram or Pin­ter­est, and I enjoy craft­ing, pho­tog­ra­phy, thrift­ing, par­ties and a quick and easy recipe. And I love to share my adven­tures with oth­ers! I also enjoy con­nect­ing with new friends and would love for you to come by A Night Owl and intro­duce yourself.
I want to thank Sara for hav­ing me on the blog today! I loved the con­cept of Cor­nu­copia of Cre­ativ­ity and today I'm shar­ing with you a quick and easy Tulle Thanks­giv­ing Wreath. I'm a big fan of all things tulle, but since I don't have any girls, I use tend to use tulle on wreaths instead of tutus. Tulle is a great alter­na­tive to yarn wreaths if you are run­ning short on time and patience!
What you'll need:
Wreath form (I used a 14″ form)
Brown, bur­gundy and gold tulle
Wooden ini­tial
Martha Stew­art Cop­per Liq­uid Gilding
Burlap rib­bon
Hot glue
And the steps:
Cut sim­i­lar lengths of the three col­ors of tulle (for a 14″ form, I cut mine to approx. 16″ inches long)
Sim­ply tie each length of tulle around the wreath form, alter­nat­ing col­ors, until the form is covered
Paint your wooden ini­tial with Martha Stew­art Cop­per Liq­uid Gild­ing (opt.)
Hot glue the wooden ini­tial to a length of tulle and tie onto the wreath where you would like the initial
Cut burlap rib­bon to the desired length to hang your wreath (I also painted the burlap rib­bon with the liq­uid gild­ing so that the color matched the cop­per initial)
Hot glue the burlap rib­bon to the back of the wreath, and you're done!
And here's how it turned out!
What do you think? I love the col­ors, they all remind me so much of Fall and of Thanks­giv­ing. The wreath is also ver­sa­tile and could be hung any­time dur­ing Fall or Win­ter! If you enjoyed this tuto­r­ial or want to check out our col­lec­tion of tulle wreaths (the 4th of July one in par­tic­u­lar has been a big hit), I'd love to have you come by!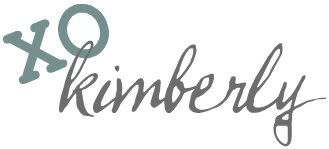 blog :: face­book :: twit­ter :: pin­ter­est :: google+ :: insta­gram