Happy Cyber Mon­day, all! What could be more per­fect on this cyber shop­ping day than a HUGE hol­i­day shop­ping spree give­away here on the blog?!
That's right; one lucky per­son is going to win $250 in gift cards to some of my favorite stores–Target, Lowe's, Jo-Ann, and Amazon.com. That should cover you for just about any shop­ping you need to do this hol­i­day season.…food, home goods, DIY projects, power tools, crafts, fab­rics, hol­i­day decor, gifts and more!!
I've part­nered with some of my best bloggy friends to bring you this fun give­away! So, after you've entered the give­away in the form below, head on over to their lovely sites and say hi!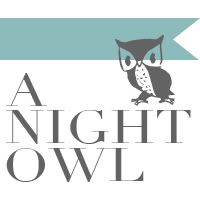 To Enter:
Use the Raf­fle­copter form below to sub­mit entries. To enter, click the but­ton that says, "Do it!", and then com­plete that spe­cific task. Each time you do this, you get one entry. Then con­tinue on, and do as many (or as few) tasks as you like. ONE LUCKY WINNER gets the $250 in gift cards!! *Please note this give­away is open to US res­i­dents only and ends at 12:01 EST on Tues­day Decem­ber 4th.
a Raf­fle­copter give­away

Remem­ber if you need any shop­ping ideas, you can check out the hol­i­day gift guide!

GOOD LUCK!!!